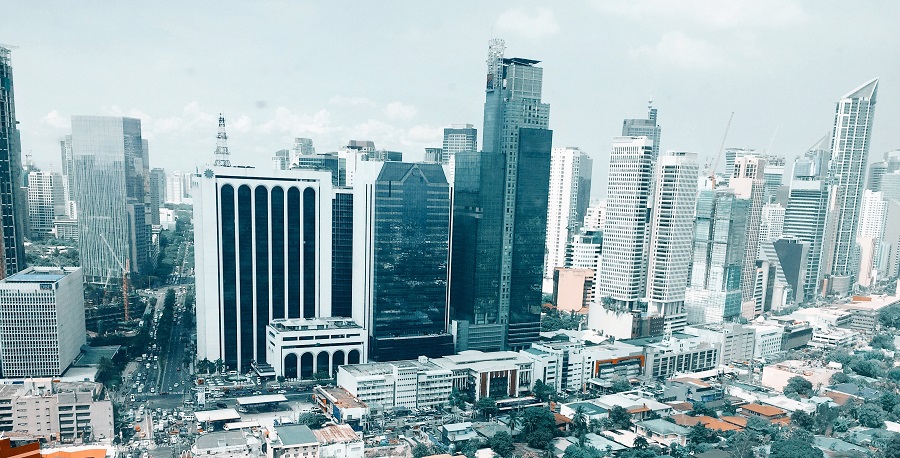 Rapid Economic & Technological Growth
One of Asia's fastest growing economies, the Philippines is becoming an emerging tech ecosystem in the region. The country's economic growth is expected to remain stable and robust, maintaining between 7% – 8% for the next 3 years as a result of strong public investment.
Initiatives to develop the digital infrastructure of the country includes a USD$26 million plan to provide free WiFi in public spaces & educational institutions, with a further USD$4 million to improve internet quality and speed.
Another key area in this initiative is smart cities. As an essential component in digital economies, smart cities incorporate sustainable growth and technological integration into a country as well as giving substantial economic boost. The Philippines have planned for multiple projects to be launched over the next decade with prominent ones such as the New Manila Bay City of Pearl and New Clark City being core developments.
Robustel to deliver new IoT solutions to the region
Robustel will be attending Asia IoT Business Platform 2019 – Philippines from 24 to 25 July in Manila Marriott Hotel, Stand #12.
Besides exhibiting our extensive portfolio of M2M & IoT Gateways, Robustel are also going to showcase some example smart cities solutions that our customers are using across the world. Intelligently designed to help governments and businesses keep pace with growing urban populations and demand on public services.
Example Applications
Elevator Monitoring – Robustel's smart elevator solution allows manufacturers and deployers to monitor the health of installed elevators across a city. Constant feeds of sensor and diagnostic data allow companies to drastically reduce costs and improve customer safety by performing maintenance pro-actively instead of reactively.
Video Surveillance – Integrating Robustel solutions with city wide camera networks and facial recognition software can help cities reduce crime and identify people in need rapidly.
Smart Lighting Control – Actively monitoring and controlling cities lighting remotely using Robustel's products can enable city officials to reduce power consumption and provide better lighting in areas of concern.
Building Management Systems – Integrated building management solutions can become even more effective by adding a Robustel gateway to wireless update access lists and site permissions.
Ready to talk with us? Robustel's VP of SE Asia – Emmanuel Pereira will be available on-site to demonstrate how Robustel solutions can empower your IoT projects. 
If you can't make it to the exhibition you can always contact Robustel at any time to learn more about our range of IoT Gateways and Solutions and speak to an expert in your region – Contact Robustel Today