June 24, 2015, China—Robustel is pleased to become a member of WWEA, so that WWEA will be to collaborate with Robustel on reusing wind energy. As Robustel Sales Manager Mr. Huang Yi said :" Wind energy is one of the renewable energy and we human should know how to monitor and reuse the wind energy in order to make it could be beneficial to human beings."
As we all know that taking advantage of wind energy will be utmost importance for all of us, and Robustel as a global leading products and solutions provider will be more than happy to offer the best solutions for monitoring and reusing wind energy.
Here is one of the solutions for monitoring and reusing wind energy.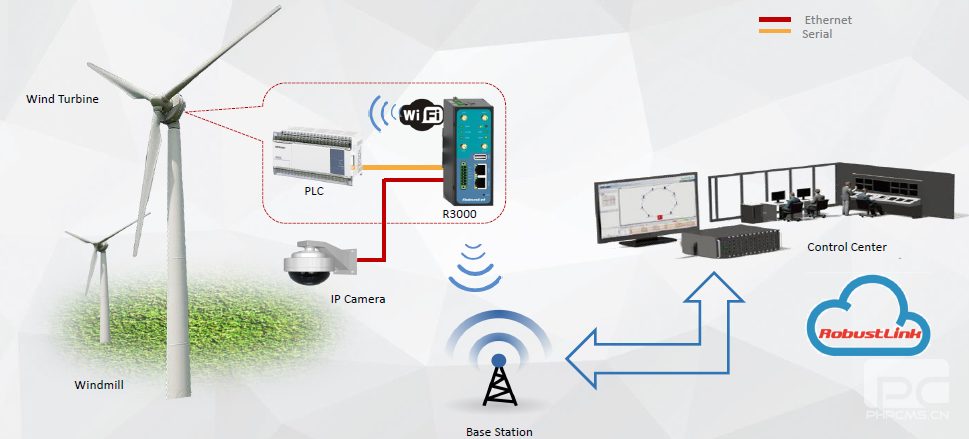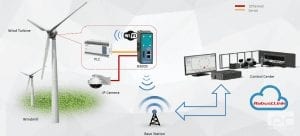 Meanwhile, you may be confused whether our products and solutions could be reliable as expected? As the circumstance of monitoring and reusing wind energy will be harsh with flexible network, while the temperature will be harsh and we could not ensure the reliable and secure, so that it could be required the products and solutions must be rigorous.
Gorugged Industrial Cellular R3000 Router is a ruggedised (HSPA+) router in a metal housing measuring 125x108x45mm. It allows operation on global 3G or 4G networks with fall back to GPRS and allows data speeds up to 14.4Mbps download and 5.76Mbps upload
Robustel's gorugged industrial cellular R3000 routers include 3G routers and 4G routers. As all R3000 versions, routers have dual SIM card holders as standard to ensure cellular connectivity remains when continuity of service levels is important. Optional extras include WLAN and GPS communications.
Boasting 2 ethernet ports allowing various WAN/LAN configurations, gorugged industrial cellular R3000 routers support wireless WAN and wired WAN backup. Also ensuring maximum flexibility with a variety of modern and legacy equipment, R3000 routers have 1 x RS232, 1 x RS485, 2 digital inputs, 2 digital outputs and 1 USB host serial port. For instances when no communications are available or desired, a Micro SD card port can allow data logging of up to 2GB.
All R3000 models feature a wide operating voltage range of 9-60V DC and temperature range of -25˚C to 65˚C. This ensures use in a variety of applications including automotive, wireless or IP CCTV, ATM/vending applications and PoE installations.
6 status LED's are provided as standard to provide status and signal strength feedback whilst the router can be mounted in a variety of industrial preferred methods, including DIN Rail or wall mounting via a separate bracket.
For more product and solutions details, please visit www.robustel.com.