Robustel are pleased to launch our R1500 & R1510 Lite Industrial IoT Gateways, the first products in a new Lite Industrial product line from Robustel, offering the same levels of industrial cellular connectivity customers expect from Robustel at a highly competitive price point.
 
Offering LTE Cat4 Speeds, ruggedized housing, RS232, LAN, Wi-Fi, DI/DO and more out of the box. Compatible with Robustel's IoT Cloud Device Management software RCMS as standard the R1500 series of devices offer a rapidly deployable, scalable and cost-effective solution suitable for most IoT applications.
The Robustel R1500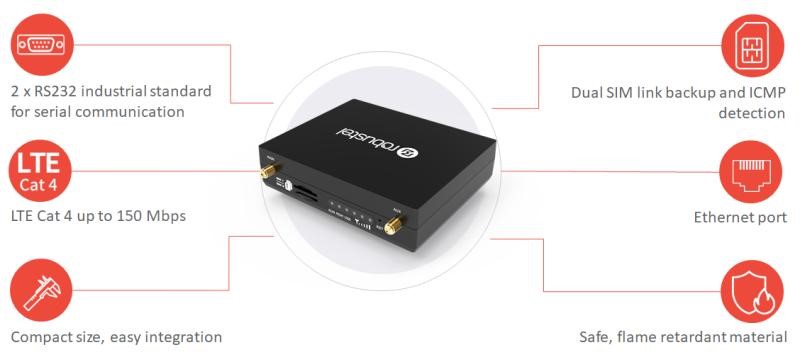 The R1500 provides high speed LTE connectivity with dual-SIM backup. With 2 RS232 serial ports and a compact industrial strength housing the R1500 is the perfect gateway for deployers looking for a cost effective industrial IIoT product.
The Robustel R1510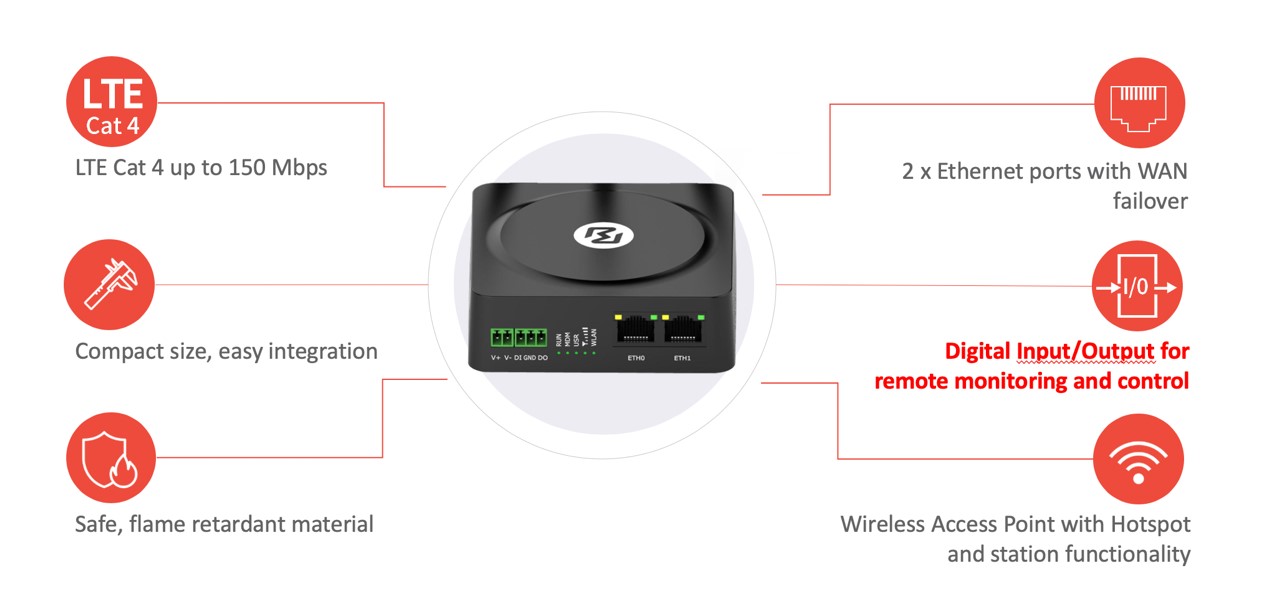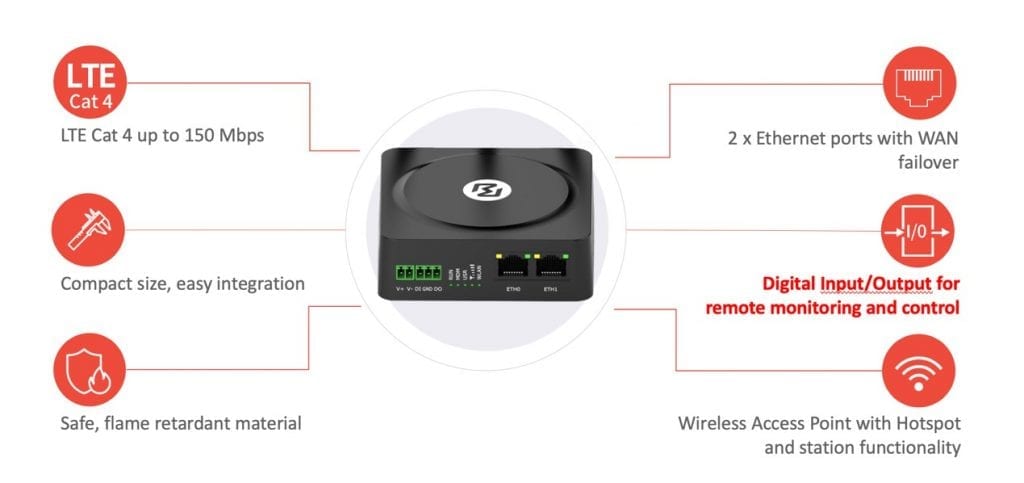 The Robustel R1510 is a Lite Industrial cellular IoT gateway, designed to provide high speed wireless connectivity for IoT devices using Ethernet, Wi-fi and 4G/LTE with auto-failover to ensure maximum stability and reliability.
With it's compact size, industrial housing, LTE Cat-4 and a highly competitive price point, the R1510 is the perfect entry level IoT gateway for all major verticals