About TBM Automation (Doğanateş Elektrik)
Doğanateş Elektrik produces and markets Electrical Panels, Cable Carrier Systems, IT Cabinets and Lighting systems to provide efficient, reliable, sustainable energy and smart waters management services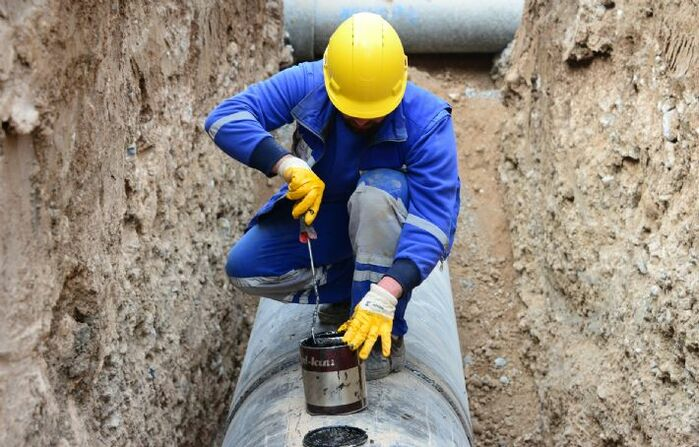 Monitoring the reliability of the pipes are critical for preventing water loss and leakages.
Business Challenges
The use of drinking water with minimum waste depends on minimizing water leakage and losses along the line extending from the facilities where the water is supplied to the points where it reaches the user.
In Malatya, Turkey, it was requested to monitor and control the losses and leakages in the distribution of drinking water with a smart system, and this project emerged with the aim of responding to this need.
Solution Overview
With the emergence of the need for a smart system for the control of water losses, Robustel's local partner GSL introduced 3G/4G router solution, which can operate smoothly in remote areas and industrial conditions and does not require cabling for communication with the center.
Although Ethernet cabling is less costly compared to fiber optic infrastructure, the time, labor and resource costs of providing a reliable communication infrastructure between the dispersed endpoints and the center will still be high. On the other hand, cellular communication does not incur any additional infrastructure costs since the infrastructure is already provided by the Telecom operators. Therefore, in applications such as water distribution and control systems that spread over wide areas, cellular communication stands out as the most cost-effective method in data transfer between endpoints and the center.
As a result of the tests, this solution was used together with TBM Automation's panel and SCADA solution in the central region of Malatya in the first phase. In the solution, the data received from the RTUs located in the SCADA control panels are securely transmitted to the control center via cellular network. Robustel Industrial Dual SIM Cellular VPN Router R3000 Lite, used in control panels, is configured to provide uninterrupted and secure communication between stations and the center.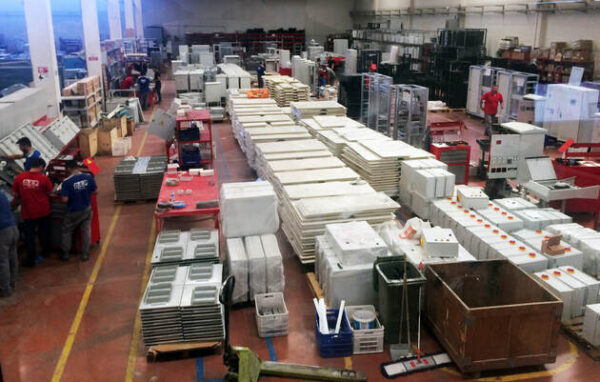 SCADA control cabinets manufactured by Doğanateş Elektrik contained Robustel R3000 Lite series for cellular connections.
Solution Benefits
Remotely monitor and control water leaks and losses that may occur during the supply and distribution of drinking water in drinking water systems.
Enable the SCADA to control the readings by the center, and to take certain measures when predetermined events occur (For example, deactivating certain pumps in case the flow or pressure rises above the determined level).
Provide data transfer in the easiest, efficient and uninterrupted manner, while minimizing the cost, in a system that already has devices such as PLC and datalogger.