The Robustel R3000 Industrial Dual SIM Cellular VPN Router is a rugged cellular router offering state-of-the-art mobile connectivity for machine-to-machine (M2M) applications.
Key Features
Support for WWAN1, WWAN2, Ethernet WAN, WLAN WAN link backup and ICMP detection via our Link Manager
The option Backup Mode to support WWAN1+WWAN2 Cold、 WWAN1+WAN/WLAN warm and loading balancing backup mode
Supports IPv6
RobustOS + SDK + App
IPsec/OpenVPN/GRE/L2TP/PPTP/DMVPN
Management and maintenance via Web/CLI/SNMP/RCMS
Robust industrial design (9 to 60V DC, desktop or wall mounting or DIN rail mounting)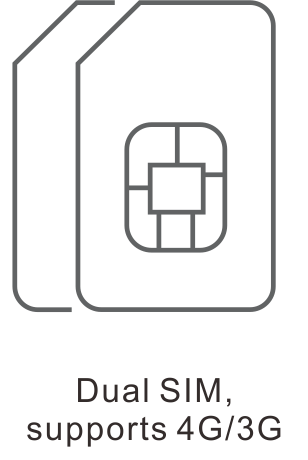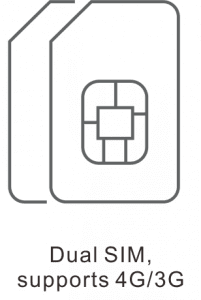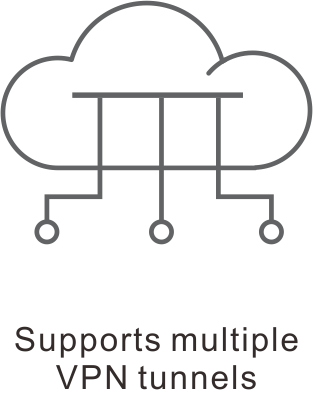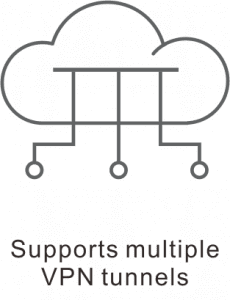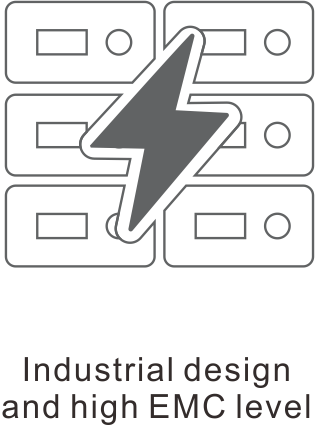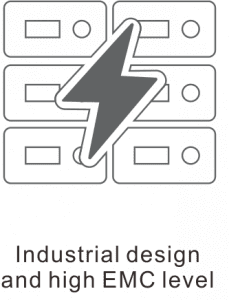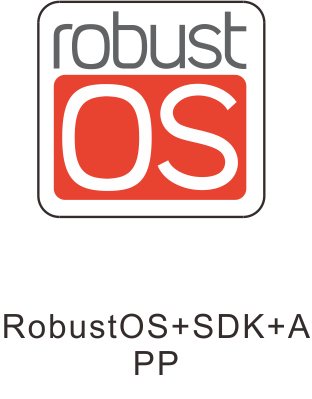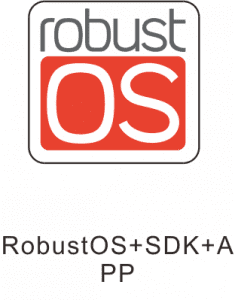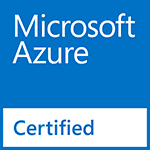 Cellular Interface
Number of antennas
2 (MAIN + AUX)
Connector
SMA-K
SIM
2 x Mini SIM (2FF)
Ethernet Interface
Number of ports
2 x 10/100 Mbps, 2 x LAN or 1 x LAN + 1 x WAN
Magnet isolation protection
1.5 KV
Wi–Fi Interface (Optional)
Number of antennas
1
Connector
RP-SMA-K
Standards
802.11 a/b/g/n, supports AP and Client modes
Frequency bands
2.4 GHz

5 GHz

Security
Open, WPA, WPA2, WEP
Encryption
AES, TKIP, WEP64
Data speed
Up to 150 Mbps
GNSS Interface (Optional)
Number of antennas
1
Connector
SMA-K with 50 ohms impedance
Tracking sensitivity
GPS: greater than -148 dBm

GNSS: greater than -140 dBm

Horizontal position
GPS: 2.5 m
accuracy
GNSS: 4.0 m
Protocol
NMEA-0183 V2.3
Serial Interface
Number of ports
1 x RS232 + 1 x RS485
Connector
7-pin 3.5 mm female socket with lock
ESD protection
±15 KV
Baud rate
300 bps ~ 230400 bps
Flow control
RTS/CTS (for RS232)
DI/DO
Type
2 x DI (dry contact) + 2 x DO (wet contact),
Connector
7-pin 3.5 mm female socket with lock
Isolation
3 KVDC or 2 KVrms
Absolute maximum VDC
"V+" +5 VDC (DI), 30 VDC (DO)
Absolute maximum ADC
300 mA
Others
Reset button
1 x RST
SD
1 x Micro SD interface
Expansion
1 x USB 2.0 host, up to 480 Mbps
LED indicators
1 x RUN, 1 x PPP, 1 x USR, 1 x RSSI, 1 x NET, 1 x SIM
Built-in
RTC, Watchdog, Timer
Software (Basic features of RobustOS)
Network protocols

PPP, PPPoE, TCP, UDP, DHCP, ICMP, NAT, HTTP, HTTPs, DNS, ARP, SSH2, DDNS, etc.
VPN tunnel
IPsec, OpenVPN, GRE
Firewall
DMZ, anti-DDoS, Filtering (IP/Domain name/MAC address), Port Mapping, Access Control
Remote management
Web, CLI, SMS
Serial port
Transparent, DNP3 Transparent, TCP Client/Server, UDP, Modbus RTU Gateway
App Center (Available Apps for RobustOS)
Apps*
L2TP, PPTP, DMVPN, VRRP, QoS, SNMP, Language, RCMS, Data Guard
*Request on demand. For more Apps please visit www.robustel.com.
| | |
| --- | --- |
| SDK | |
| Supported programming language | C, C++ |
| Flash available for SDK | 64 MB |
| RAM available for SDK | 64 MB |
Power Supply and Consumption
Connector
3-pin 5 mm female socket with lock
Input voltage
9 ~ 60 VDC
Power consumption
Idle: 100 mA@12 V

Data link: 400 mA (peak) @12 V
Physical Characteristics
Ingress protection
IP30
Housing & Weight
Metal, 570 g
Dimension
125 x 104 x 43.5 mm
Installations
Desktop, wall mounting and 35 mm DIN rail mounting
Operating temperature
-40 ~ +75 °C
Storage temperature
-40 ~ +85 °C
Relative humidity
5 ~ 95% RH
Regulatory and Type Approvals
Environmental
RoHS2.0, WEEE
EMI
EN 55032: 2012/AC: 2013 (CE & RE) Class B
EMS
IEC 61000-4-2 (ESD) Level 4
IEC 61000-4-3 (RS) Level 4
IEC 61000-4-4 (EFT) Level 4
IEC 61000-4-5 (Surge) Level 3
IEC 61000-4-6 (CS) Level 2
IEC 61000-4-8 (M/S) Level 4
R3000 Datasheet
R3000 User Guide
R3000 Firmware 5.1.0
R3000 Hardware Manual
RobustOS Software Manual
*All Robustel Firmware and RobustOS Apps are now available to download from the App Centre section of RCMS Cloud.
If you don't already have access to RCMS Cloud you can Sign Up  freely.
*Please contact our Technical Support if you have any trouble finding the resources.
Model
PN
Category
Wi-Fi
GNSS
Frequency Bands*
Country/

Region

Certifications

(*In progress)

R3000-NU
B018001
–
–
–
–
EMEA
CE
B018002
–
✓
–
–
EMEA
CE
R3000-4L
B018728
Cat 4
–
–
4G: LTE FDD: B1/B2/B3/B4/B5/B7/B8/B28

LTE TDD: B40

3G: WCDMA: B1/B2/B5/B8

2G: GSM: B2/B3/B5/B8

Oceania

South America

RCM, ANATEL, CRC, MTC, ENACOM, ASEP
B018729
✓
–
B018735
–
–
4G: LTE FDD: B1/B3/B5/B7/B8/B20

LTE TDD: B38/B40/B41

3G: WCDMA: B1/B5/B8

2G: GSM: B3/B8

EMEA
CE, E-Mark, UKCA
B018739
✓
–
B018744
✓
✓
4G: LTE FDD: B1/B2/B3/B4/B5/B7/B8/B12/B13/

B18/B19/B20/B25/B26/B28

LTE TDD: B38/B39/B40/B41

3G: WCDMA: B1/B2/B4/B5/B6/B8/B19

2G: GSM: B2/B3/B5/B8

North America

EMEA

IC, UL, FCC, PTCRB, AT&T, Verizon, CE, UKCA
B018745
–
B018752
–
–
4G: LTE FDD: B1/B3/B8/B18/B19/B26

LTE TDD: B41

3G: WCDMA: B1/B6/B8/B19

Japan
Telec, JATE
* For more information about frequency bands in different countries, please contact your Robustel sales representative.