By Robustel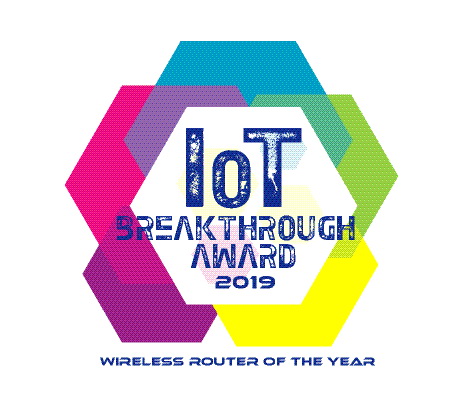 iot breakthrough awards
Guangzhou, China, Jan. 3, 2019 – Robustel Technologies, a leading industrial IoT/M2M hardware and solution provider, today announced that its MEG5000 Router has been selected as the winner of the "Wireless Router of the Year" award from IoT Breakthrough, an independent organization that recognizes the top companies, technologies and products in the global Internet-of-Things (IoT) market today.
 
The mission of the IoT Breakthrough Awards program is to recognize the innovators, leaders and visionaries from around the globe in a range of IoT categories, including Industrial and Enterprise IoT, Smart City technology, Connected Home and Home Automation, Connected Car, and many more. This year's program attracted more than 3,500 nominations from companies all over the world.
As also a Red Dot Design Award winner, the Robustel MEG5000 is a flexible industrial gateway that's easy to configure and manage. It features three scalable cards that support a variety of interfaces to meet the changing demands of applications in the industrial Internet of Things (IIoT). Thanks to quick deployment and simple customization the gateway can be tailored to virtually any industrial IoT requirement.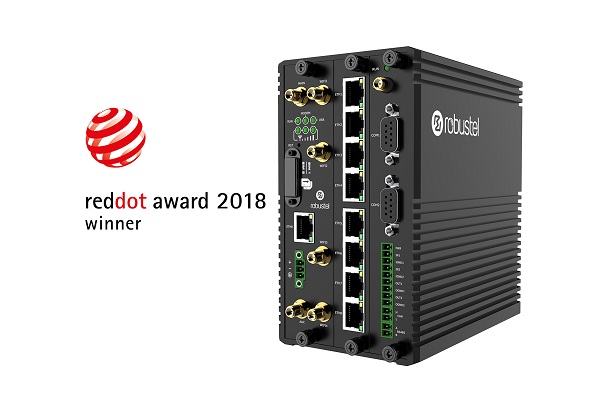 "Robustel's gateway is capable of processing data at the network edge and in real time, empowering organizations to collect, analyze and act on data more efficiently, which is incredibly valuable to IoT and Industrial IoT applications," said James Johnson, managing director at IoT Breakthrough. "Congratulations to Robustel on their 2019 IoT Breakthrough Award and we look forward to continued success from the Company in the future."
 
Yi Huang, Vice President of Robustel, said: "Innovations have empowered IoT deployments in China and across the world. We are very honored to receive the 2019 IoT Breakthrough Award. It's an honour for Robustel to be recognised by an IoT industry authority for the MEG5000. Robustel will continue to strengthen, innovate and launch reliable new products and services to serve our existing customers and new segments in IoT."
 
About Robustel
Robustel is one of the world's leading manufacturers of industrial quality solutions for the IoT and M2M market. Robustel's portfolio of award-winning solutions are comprised of: Wireless Modems, Routers, Gateways, EDGE Computing, Cloud Software and End-to-End IoT solutions. As a supplier of wireless IoT hardware Robustel works with over 50 distribution partners servicing more than 120 countries and maintains a dedicated local presence in: Germany, Australia, Japan, UK, US, the Netherlands and Hong Kong.
 
About IoT Breakthrough
IoT Breakthrough, part of the Tech Breakthrough Awards organization, is devoted to honoring excellence in Internet-of-Things technologies, services, companies and products. The IoT Breakthrough Awards program provides a forum for public recognition around the achievements of IoT companies and products in categories including Connected Home and Home Automation, Connected Car, Industrial IoT (IIoT) and Smart City, Consumer IoT and more. For more information visit www.IoTBreakthrough.com.