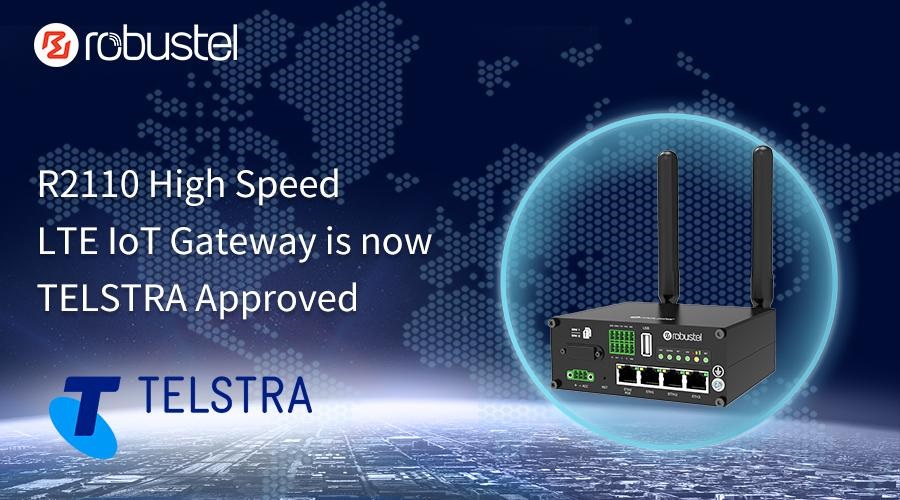 Robustel are pleased to announce that the R2110 High Speed IoT Gateway is now TELSTRA Certified.
Offering high speed LTE advanced connectivity, the R2110 is designed with flexibility and simplicity in mind, to suit a wide variety of applications.
Featuring a rugged housing ideal for harsh environments, dual SIM slots, ignition sensing for in-vehicle, RS-232 & RS-485 connectors, WiFi and optional GPS & Bluetooth 5.0.
For more information on the R2110 please click: https://www.robustel.com/news/introducing-the-robustel-r2110-a-new-high-speed-lte-iot-gateway/