Robustel formally releases 'E2C' – an application framework for Robustel IoT Gateways/Routers that enables the rapid integration of industrial protocols such as Modbus and OPC UA with modern day cloud platforms like Microsoft Azure & Amazon Web Services (AWS).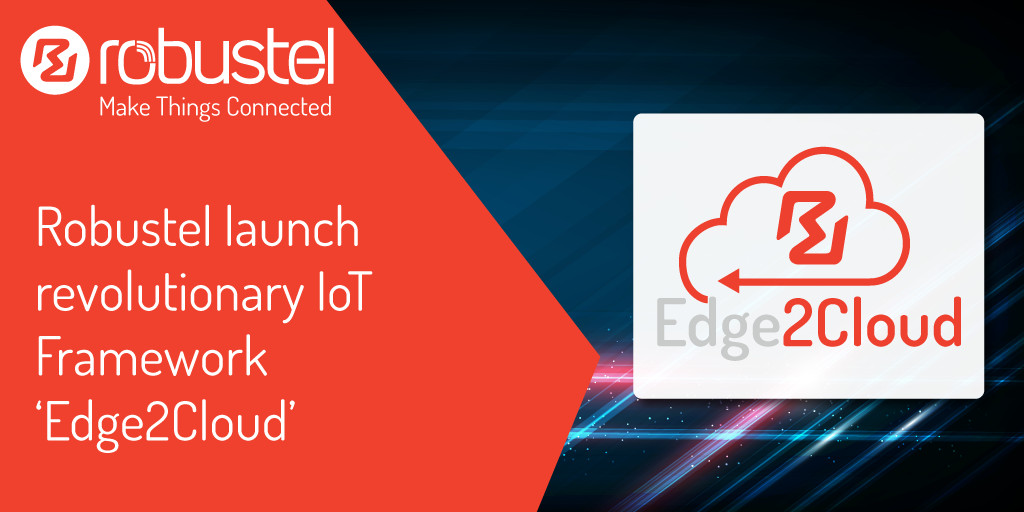 Since its foundation in 2010, Robustel have been assisting customers using its range of industrial cellular networking devices with custom applications for connecting legacy industrial protocols (e.g. Modbus) and sensors to application servers in the cloud.
Released in November 2021 – E2C is a 'root and branch' attempt to formalize that capability saving customers time and cost when developing new IoT/SCADA applications.
It is now possible for Robustel customers to receive Digital/Analogue IO and Modbus data from the edge in a simple standardised JSON format in platforms such as AWS and Azure.
Soon, protocols such as BLE, OPC UA and Siemens S7 will be added expanding the scope of available protocols, drastically increasing the number of verticals and use cases that can benefit from E2C.
"The technology has been available for some time, but to be able to do this over 4G at the highly competitive price point products like the Robustel R1520 offer is a game-changer.
IoT integrators can now focus their efforts on adding-value at a platform or application level knowing that data collection from remote sites can be done reliably and cost-effectively using E2C enabled devices from Robustel." Commented Robustel Global IoT Solution Architect, David Evans.
E2C includes a data buffering capability which is a critical, and often overlooked, addition to IoT systems based on cellular technology. 3G/4G is not infallible, so having important data cached locally on the router and then forwarded when connectivity resumes adds immense value to customers looking for fidelity of service.
For Robustel customers looking to add even more reliability to their IoT applications E2C can work in tandem with the "Smart Roaming" application from Robustel.
Smart Roaming is a unique technology that optimizes 3G/4G network selection providing more resilience when using roaming (aka multi-network) SIM cards for mission critical device communication.
Robustel's goal with E2C is to create a comprehensive library and ecosystem of compatible protocols, IoT devices and Cloud Platforms, rendering the challenge of managing disparate industrial protocols obsolete, opening the way for massive IoT adoption.
E2C is now available as a free of charge firmware upgrade for Robustel R1520, R2110 & R3000 devices with more devices being added in the near future. The current version of E2C offers complete support for Modbus and analogue/digital IO with data delivery options for Microsoft Azure, Amazon Web Services and MQTT.
To learn more about E2C, visit: https://www.robustel.com/edge2cloud/
To learn more about Smart Roaming, visit: https://www.robustel.com/app/smart-roaming
About Robustel:
Robustel manufacture and supply wireless networking devices and solutions, predominantly for use in the industrial and IoT markets. The companies growing portfolio of services includes cellular, LPWAN and WLAN routers, gateways, modems and sensors through to end-to-end vertical focused IoT solutions and software.
Founded in 2010, Robustel are headquartered in Guangzhou, China with branch offices in Germany, Australia, Japan, the UK, the US, the Netherlands, and Hong Kong. Employing over 300 staff, Robustel and their network of over 70 global distribution partners service enterprises of all sizes in diverse vertical markets such as smart cities, retail, energy, security, industrial automation, building automation and transportation.