Today Robustel announce two new devices in their growing selection of cost-effective, industrial grade routers and gateways.
The Robustel R2010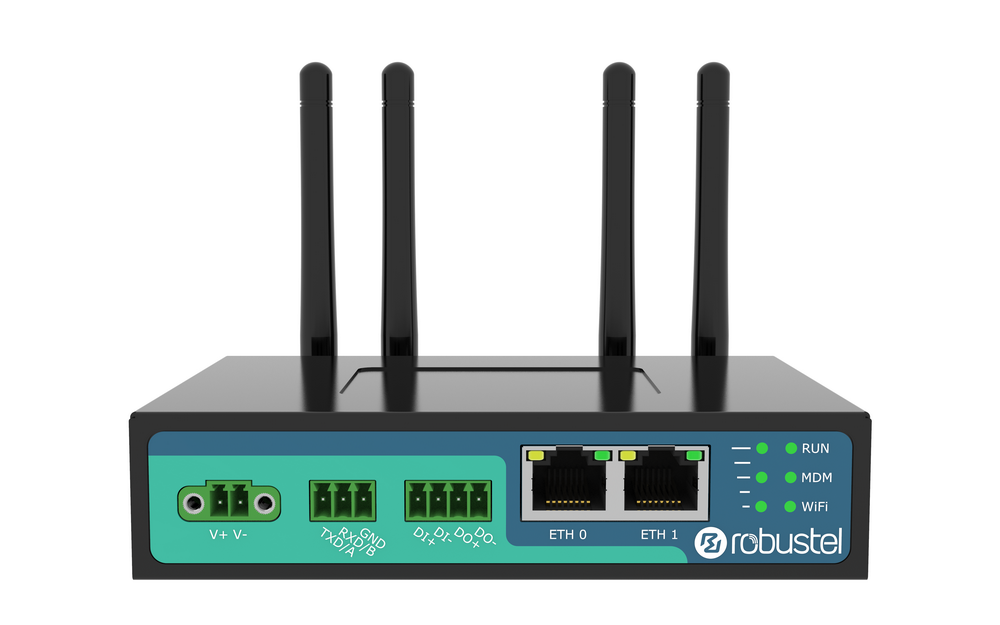 The Robustel R2010 Industrial Cellular Router
Designed as an upgrade path for one of Robustel's longest standing and best-selling devices, the R2000 router. The R2010 takes into account the varying budgetary, interface and connectivity requirements of customers to create a simple and cost-competitive networking solution for customers deploying IoT solutions in industrial environments such as water, gas, electricity, factory automation and warehousing.
The first visible difference between the R2010 and the R2000 is the addition of a software configurable serial port adding interface options for RS232/RS485 giving Robustel customers the option to warehouse a single SKU solution for both Ethernet and serial connectivity at the same competitive price point as the previously Ethernet only R2000.
Looking underneath the hood the R2010 is an upgrade to the R2000 in every sense of the word, featuring:
Next generation processing power from Qualcomm Atheros
Enhanced flash memory to support a greater variety of RobustOS and customer generated Apps using the Robustel SDK.
Significant improvements on Wi-Fi client volume and coverage
When combined with Robustel's leading edge software solutions like RCMS, Smart Roaming, Dataguard and Edge2Cloud the R2010 becomes a versatile Industrial IoT powerhouse at a price point that supports massive scale and growth without compromising on quality.
For customers who have industrial IoT requirements but for pure ethernet based networking then the new R2011 from Robustel should be your device of choice.
The Robustel R2011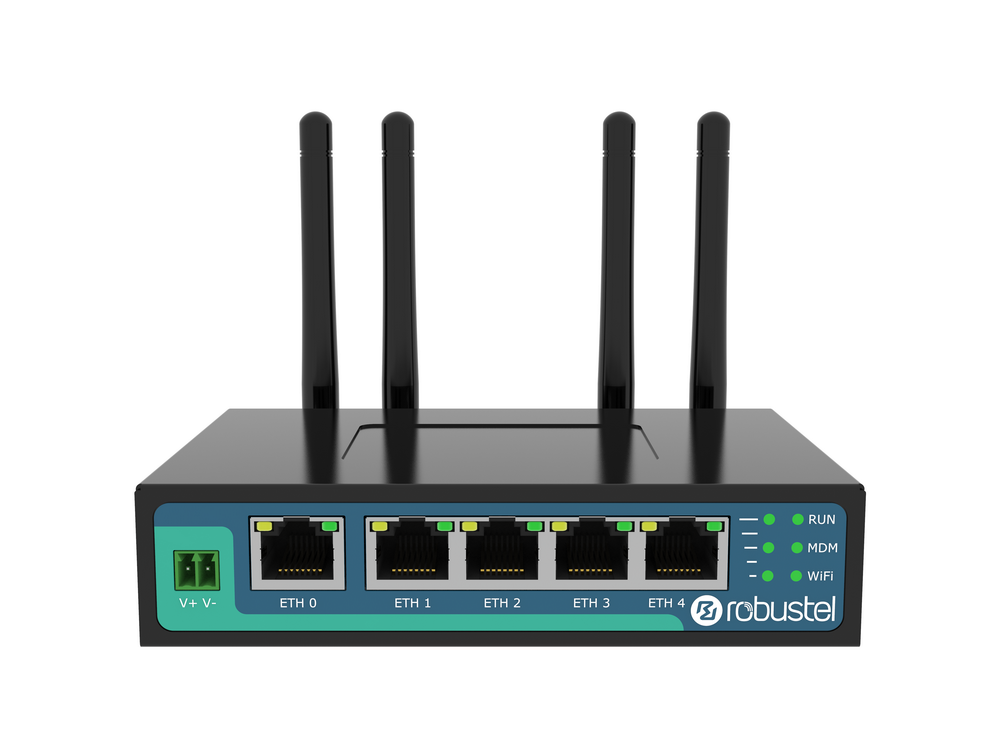 The Robustel R2011 Industrial Cellular Router
Traditionally customers deploying IoT solutions that rely heavily on Ethernet connectivity for end devices have been stuck with the inelegant solution of adding a separate Ethernet switch or paying for a product that is largely overkill for their requirements.
Enter the R2011 from Robustel built to address a gap in the market for a simple cost-effective multi-port industrial IoT networking solution, the R2011 brings the quality, ingenuity and rugged design customers expect from a Robustel product in a price point rarely found in today's market.
Like the R2010 the R2011 is priced to support massive scale and deployments of IoT solution with an entry level price that also supports proof of concept and development. Customers building predominantly Ethernet/RJ45 centered IoT solutions in verticals like Retail, Industrial Redundancy, Security, Healthcare & Smart Cities will find the R2011 a particularly enticing solution.
Both the R2010 & R2011 feature:
Dual-SIM redundancy for continuous cellular connectivity
Optional Power over Ethernet (PoE) Powered Device (PD) functionality
RobustOS Link-Manager support for Cellular & Ethernet WAN, WLAN, link backup and ICMP detection.
Static/DHCP Client
Powered by RobustOS with optional Apps for use case specific functionality.
IPsec/OpenVPN/GRE/Wireguard VPN capabilities
Remote Management and maintenance via RCMS
Watchdog for automatic and timed device reboots
Industrial metal housing for increased temperature, vibration and Electromagnetic compatibility (EMC)
For more information on these two new products or for samples please contact your local Robustel distribution partner or email info@robustel.com