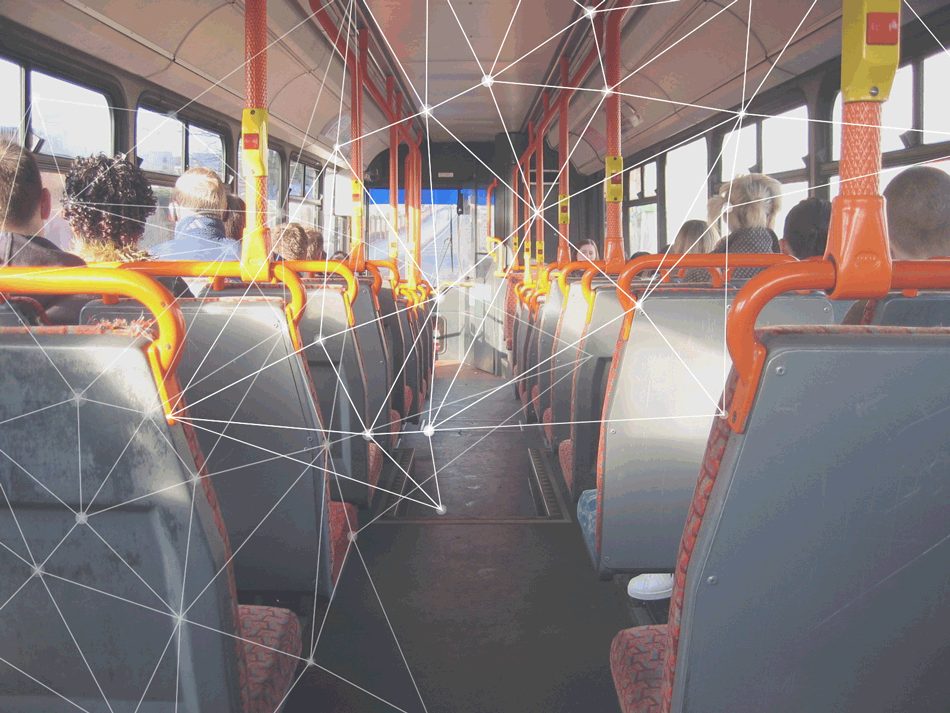 With the advent of 5G networks taking place globally, various industries have begun to question how they can leverage this super-fast network.
Two particular applications are emerging as leaders in 5G adoption – in-vehicle communications and broadband failover.
We will discuss the adoption of 5G for failover future-proofing in our next blog post. Today's feature will be a deep-dive into how high-speed networks can improve on our already-connected vehicles and further enable autonomous driving.
What Are the Advantages of 5G Over 4G?
So why are so many businesses and consumers excited about 5G? Firstly, 5G has the advantage of being able to transfer far more data over the air due to its utilisation of higher digital radio frequencies. This means faster upload and download speeds, more devices supported in the same geographic area with less congestion, and most importantly, lower latency.
4G by comparison is susceptible to congestion, particularly in high-density areas where demand on the network is increasing daily. So for IoT applications that require real-time communications, (such as first responders) the low latency, high-speed data transfer offered by 5G is essential. It can also open doors to new technological developments that would have previously been impossible – read on to find out more.
What Are the Benefits of 5G Connected Vehicles?
The most common connected vehicles are those used by First Responders (police, fire, ambulance), public transit, and consumer cars (for example, those utilising lane assist technology).
Currently, many connected vehicles rely on a network of bonded routers. With the implementation of 5G communication, you could theoretically get enormous bandwidth from a single module.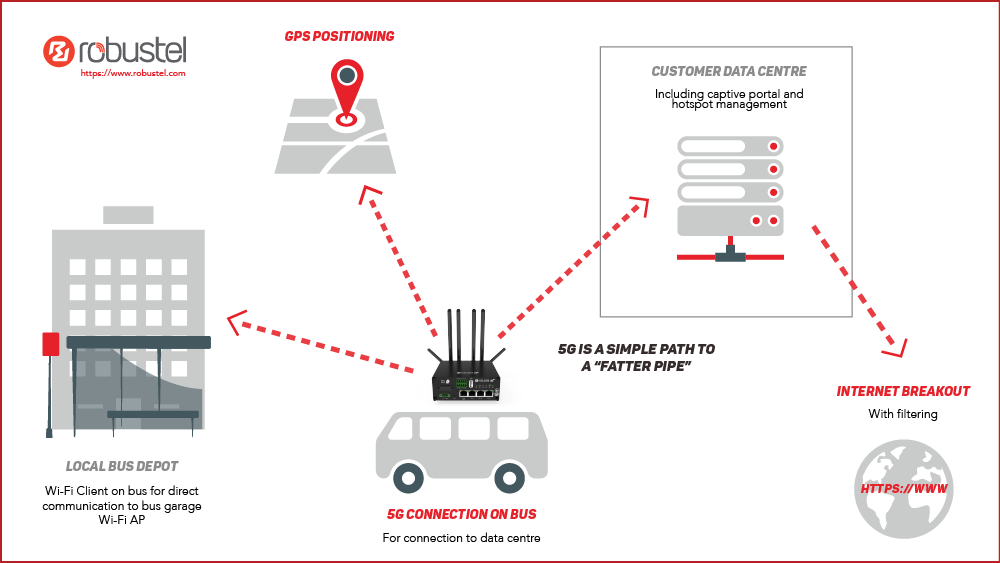 The immediate benefit of 5G connectivity in-vehicle is expected to be in the public transport sector by simply providing a 'fatter-pipe' for data transmission. With a 5G connection a bus can communicate back to the depot, transmit diagnostic/location data, operate ticketing and PoS systems, stream CCTV footage and offer passenger Wi-Fi using a single 5G Router.
First Responders and public transport providers are already benefiting from improved traffic safety and flow - by enabling vehicles to "talk" to each other, and to share information with traffic signals, toll booths, school zones, and other infrastructure, they can avoid blockages, quickly navigating across cities.*
The advantages include improved safety (particularly fewer fatal collisions), a reduction in the number of traffic jams and time spent in them, and by extension, less wasted fuel and greenhouse gas emissions.
At a consumer level, the combined power of 5G infrastructure and applications means the ability to find parking spaces and cheap petrol, conduct preventative maintenance on your vehicle, or locate it in the event of theft.
Looking to the future: How Will This Affect the Development of Autonomous Vehicles?
So will autonomous vehicles become the norm once 5G infrastructure is more widely available?
For now, the main issue keeping these vehicles off the road is their inability to recognise obstacles in high-density locations, and signage that has been obscured in some way (for example, vandalism).
However, with the support of a low-latency, high-speed network, automated vehicles should be able to share information with stop lights, stop signs, phones on a pedestrian's person, other cars around them and oncoming traffic.
This would mean drastically improved results in recognising people on crossings, moving at an appropriate speed in all conditions and avoiding collisions.
Pundits estimate that the self-driving cars will be produced by the millions in only 5 years.**
Like other industries, automotive manufacturers must continue to embrace this new technological evolution to remain competitive in the coming years.
*https://www.its.dot.gov/factsheets/pdf/connected_vehicles_work.pdf
** https://www.businessinsider.com/iot-connected-smart-cars?IR=T
How can Robustel help me with my 5G adoption planning?
The first step would be to talk to one our many knowledgeable IoT Solutions architects, who will get to understand your specific issues and path to market before recommending a solution. Just because we have 5G routers available doesn't necessarily mean it's the best course of action for you, our team will work with you closely to find a Robustel product and regional partner that will help suit your specific needs.
To get in touch with Robustel and arrange a discussion with one of our solutions architects contact us today - https://www.robustel.com/contact-us/
If you are already using Robustel devices you can set-up a free RCMS account by clicking here