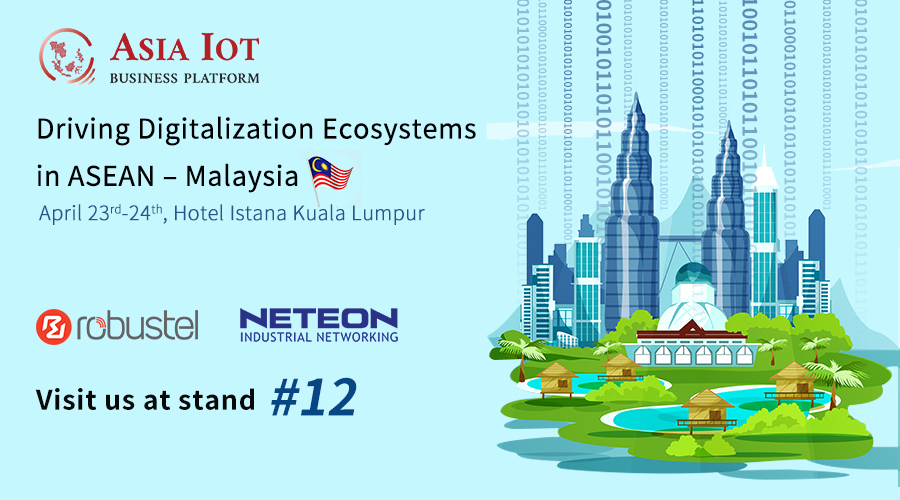 asia iot business platform
Robustel will be exhibiting at Kuala Lumpur from April 23rd-24th. This event is part of the IoT Business Platform series event.
This is the Robustel team's third time exhibiting at this event and we're exictied to connect with existing customers and partners in the region as well as meet new companies and help them solve their IoT challenges.
We will have a host of Robustel #IoT hardware on display at the stand as well as a live demo of our Smart Elevator end-to-end monitoring solution.
Our VP of South Ease Asia, Emmanuel Pereira will be on the stand alongside NETEON, our distribution partner for Malaysia. To arrange a meeting please email info@robustel.com!