About Hakmar Mağazacılık
Hakmar Mağazacılık, established in Istanbul Pendik in 1997, is a rapidly growing chain of retail stores operating 730+ branches all over Turkey. With experienced staff, a dynamic structure, and a keen understanding of retail, Hakmar has made a significant impact in its sector. The company uses special marketing software and POS systems that are interconnected and integrated, allowing for effective and speedy service to the consumer. Hakmar is also committed to institutionalization, working towards obtaining ISO 9001:2000 certification and HACCP for bakery product factories.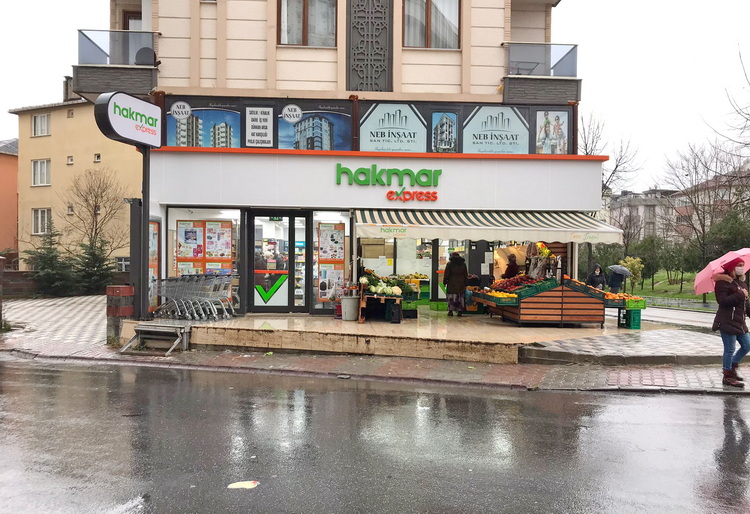 Business Challenges
With an ambitious goal of expanding its number of stores to 1,000 by 2022, Hakmar faced a pressing need for a secure 4G router/modem solution to be implemented across all branches. This solution would allow all electronic devices, from POS systems to personal phones of personnel, to access the internet without interruption, while also enabling centralized control of connections. Hakmar wanted a system that would enable the management of router configurations from a single center, batch configuration on routers, and regional grouping of routers when necessary, all while avoiding substantial fiber connection costs.
Solution
GSL, as Robustel's Turkish channel partner, provided a secure network connection solution for each branch of Hakmar stores, enabling communication with the central office using Robustel 4G router and VPN solutions. Internet access for the branches was facilitated via Robustel 4G router models and was distributed within the stores using an office-type Access Point.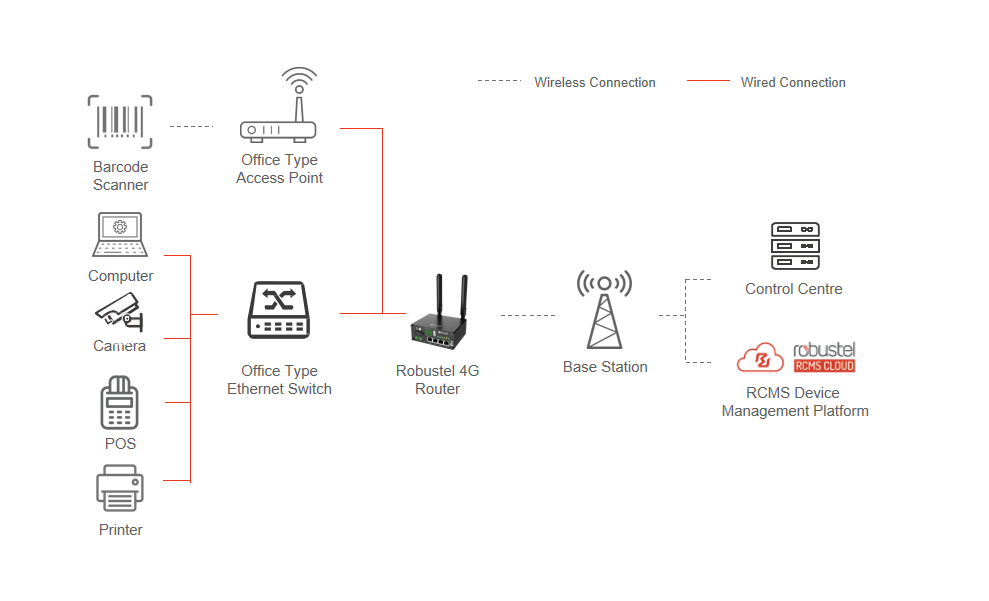 Benefits
The project resulted in a robust, secure, and efficient network solution across all Hakmar branches. GSL's team played a crucial role in determining the most cost-effective infrastructure and testing the recommended 4G router solutions in the field. As a result, Hakmar was able to achieve its goal of centralized control and easy access to its growing network, contributing to the company's ongoing expansion and success with below benefits:
Reduced downtime: The stable router connections from Robustel products ensured that Hakmar's electronic devices were always connected to the internet, even during peak traffic times. This reduced downtime and improved customer service.
Improved security: The Robustel 4G routers and VPN solutions provided a secure network connection for Hakmar, protecting its data from unauthorized access.
Centralized control: Hakmar was able to manage router configurations from a single center, which saved time and effort. They could also batch configure routers and regionally group routers when necessary.
Cost-effectiveness: The Robustel solution was more cost-effective than a traditional fiber connection solution.
Easy access: Hakmar employees could easily access the internet from their personal phones and other devices using the Robustel 4G routers.