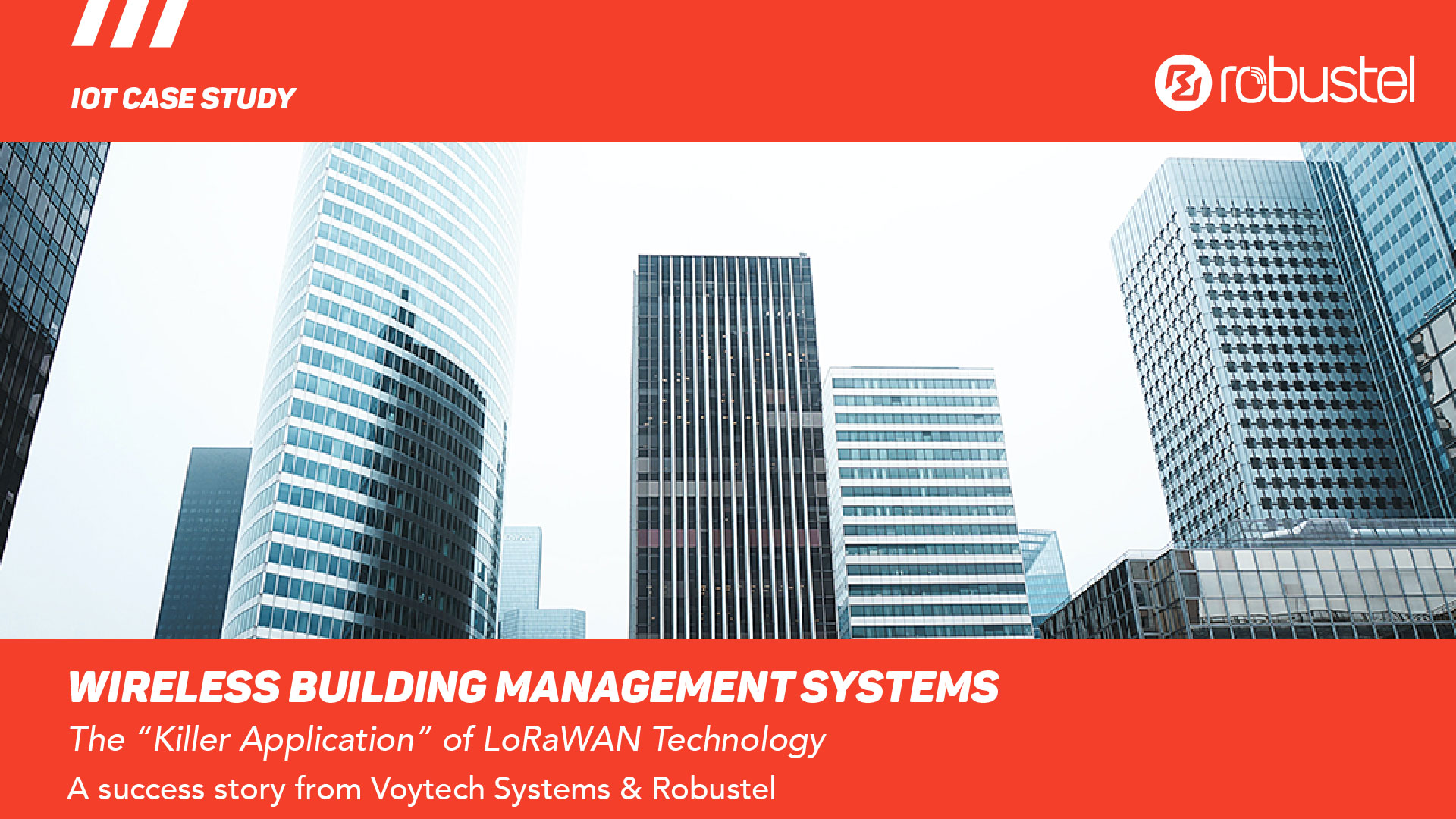 CUSTOMER:
Voytech Systems was founded by Dr Richard Fargus in 2014 in order to develop the next generation of Building Management Systems using Cloud computing and IoT technologies. The company has extensive experience in product development and manufacturing within this market. As well as in-house product development the company provides consultancy and R&D services to 3rd parties.
BUSINESS CHALLENGE:
Voytech Systems worked closely with Robustel's Global IoT Solutions Architect, David Evans to solve four critical business challenges for Building Monitoring.
Architecture - The cloud-oriented paradigm of LoRaWAN is not generally suited for building control, in particular routing device data via the cloud reduces the reliability of a control system.
Protocol - Integration of LoRaWAN devices with BMS requires translation of the wireless data into a format suitable for BMS products. The BACNet protocol is ideal for this as it is supported by all of the most common BMS manufacturers.
Commissioning - Deployment of LoRaWAN hardware within a conventional HVAC setting requires the installation and commissioning of the LoRaWAN devices to be performed by electrical and controls contractors. It is essential that device installation is as 'plug-and-play' as possible to avoid the need for specialist on-site LoRaWAN engineers, otherwise the significant cost-savings of LoRaWAN may not be realised.
Wired vs Wireless - Wireless sensors can easily be integrated for monitoring applications, but controlling equipment over LoRaWAN is more challenging due to duty-cycle restrictions and the less reliable nature of wireless communications.