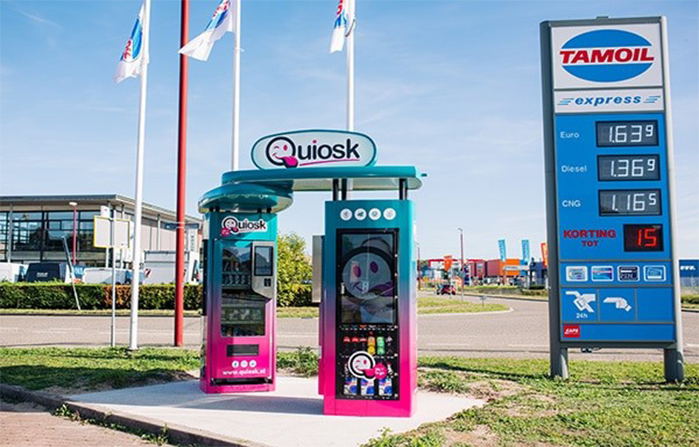 About Quiosk
Quiosk is a vending concept that provides convenient and accessible snacking options for people's indulgent moments throughout the day. Whether it's a refreshing drink or a tasty snack, Quiosk is available 24/7 to fill the gap when other shops may be closed or unavailable. It aims to address the "blind spots" in the Netherlands, where people's needs for quick and tasty snacks are not currently being met.
Business Challenges
Quiosk faces the risk of internet connection disruptions during its operation. Connectivity is crucial for cashless payments and up-to-date machines. If the internet is down, Quiosk can't remotely monitor the machine's stock and maintenance, leading to time-consuming and costly physical checks.
In addition, lost connectivity can cause payment processing issues, resulting in lost revenue for Quiosk. A stable internet connection is essential for Quiosk to provide reliable service.
Solution
To ensure reliable connectivity, Robustel provides Quiosk with R2000 Industrial Dual SIM Cellular VPN Router, R2010 Industrial Cellular Gateway, but also the Robustel Cloud Manager Service (RCMS) system. They are designed to operate in harsh environments, providing Quiosk with secure and stable internet connectivity for their vending machines. Additionally, Delmation also provides an M2M (machine to machine) SIM card.
Robustel's R2000 and R2010 routers provide tailored features for Quiosk's needs. The R2000 supports dual SIM cards for backup connectivity and VPN technology for secure communication. The R2010 offers IoT connectivity for remote management of the vending machines. The RCMS system provides Quiosk with a reliable monitoring system, allowing them to remotely monitor the performance of their vending machines in real-time.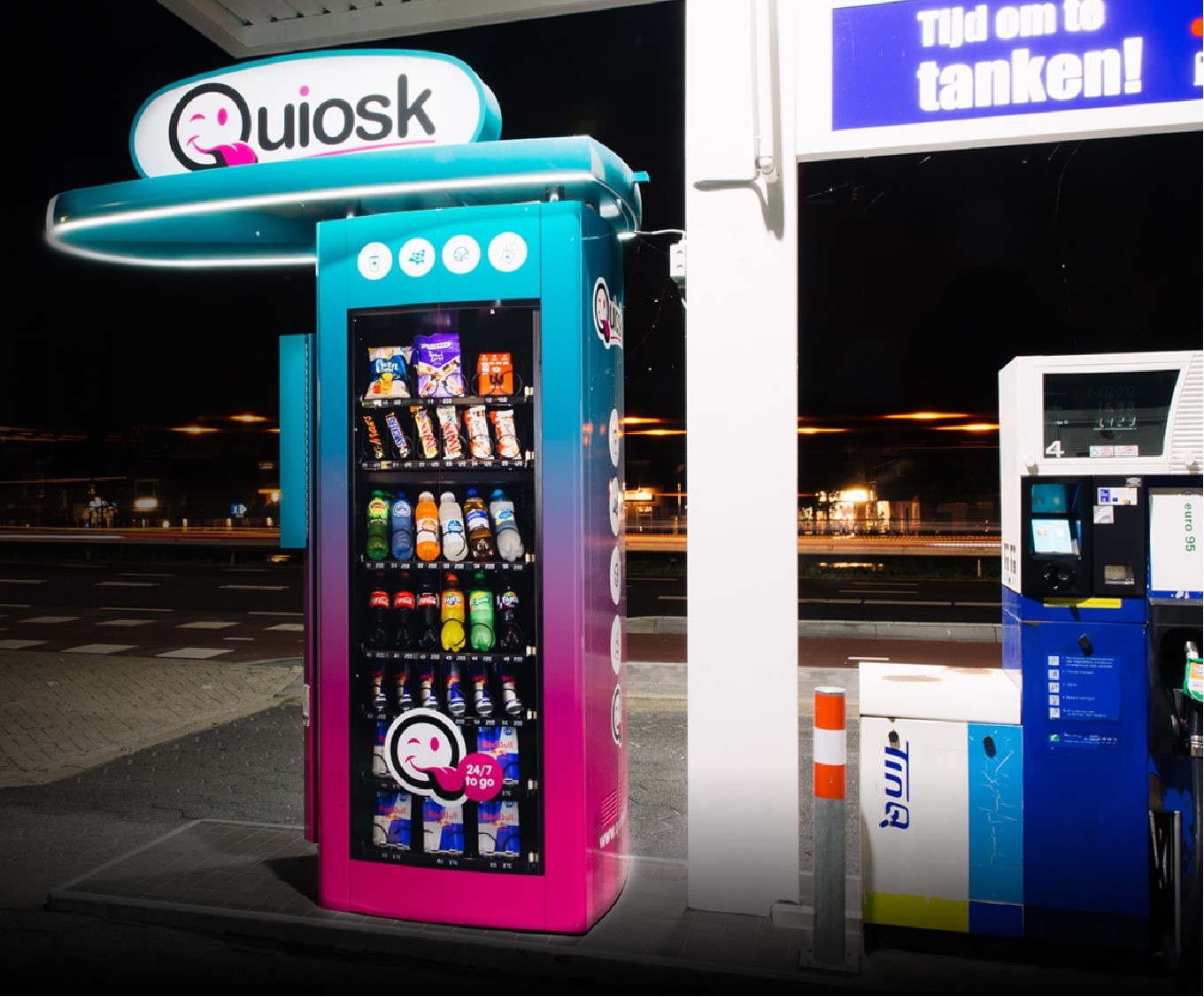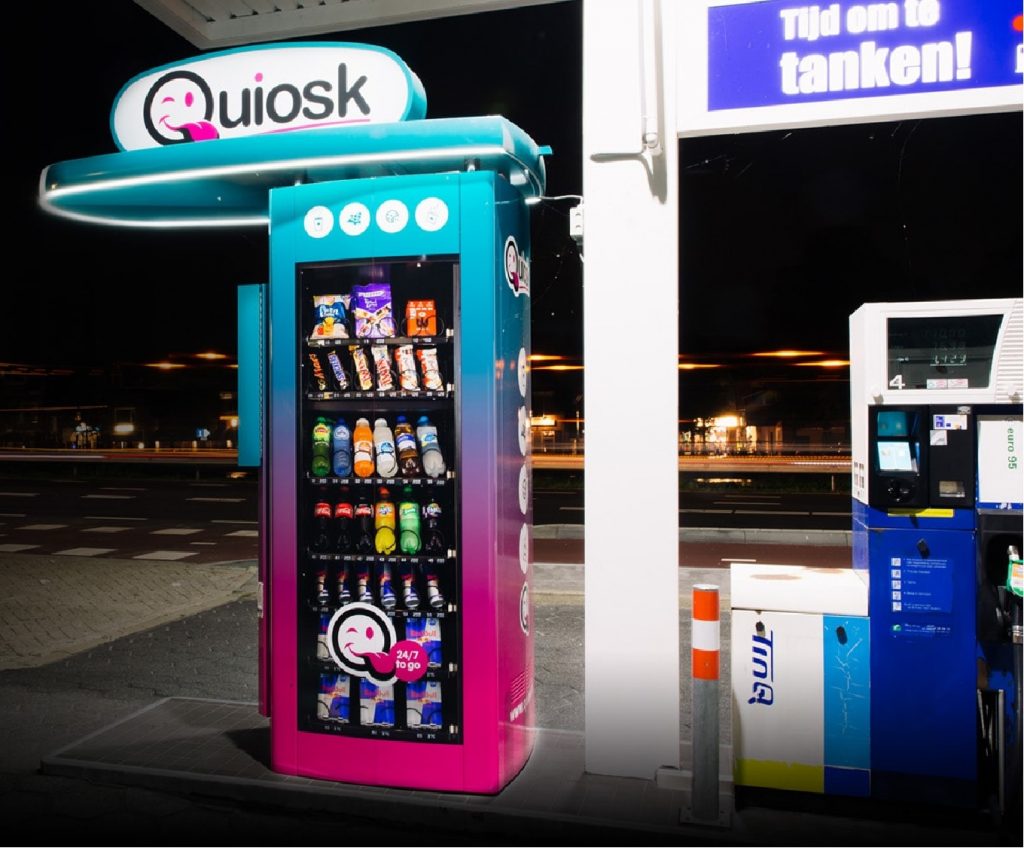 Benefits
⦁ Reliable operation both indoors and outdoors
⦁ Remote monitoring for quick issue resolution
⦁ Improved revenue and performance with cashless payments and remote management
⦁ Reduced downtime and maintenance costs with efficient issue identification