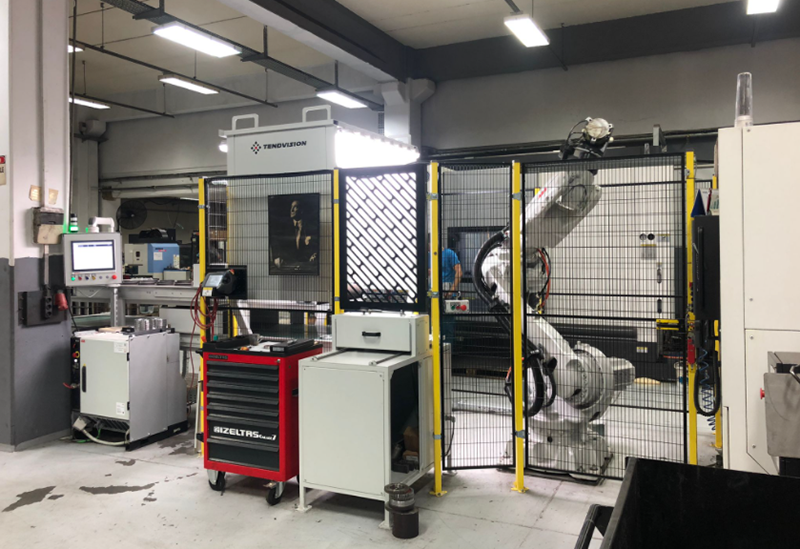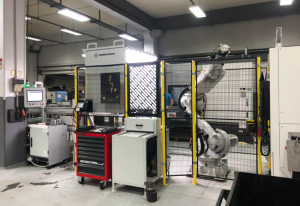 About Eriş Makina
Enabling more efficient use of manpower by integrating robot technologies into CNC applications, Eriş Makina presented its intelligent feeding solution, Tendvision, to Türkay Tarım Makina, one of Turkey's well-established agricultural machinery manufacturers, in this project. This is a self-balancing robot solution that can feed any workpiece to any type of machine, can be designed according to the area, and also provides smart camera software and HMI.
​ ​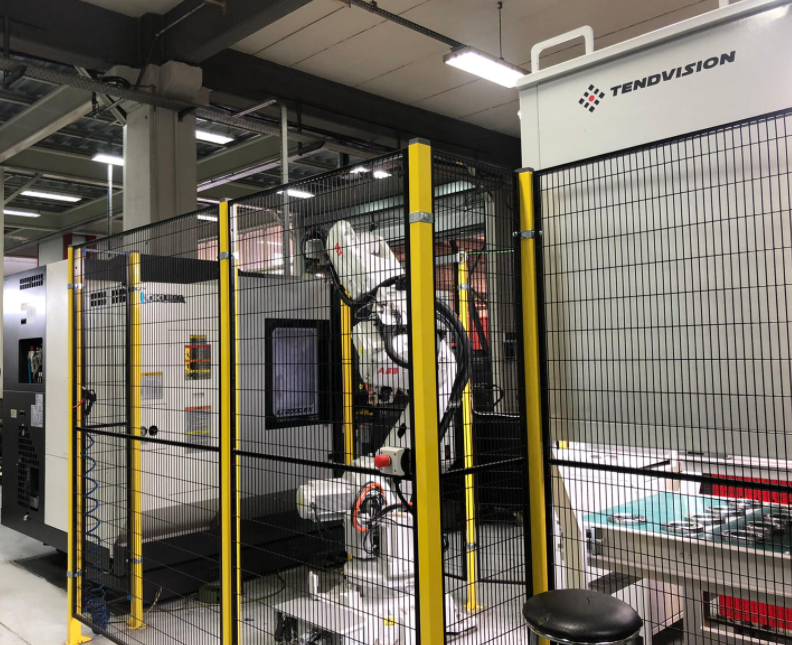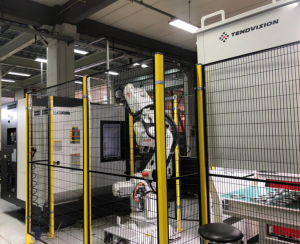 Background Overview
CNC machines are generally for mass production and with non-stop production. For this reason, these machines must be constantly fed with raw materials. Operators used to do that feeding process manually. In the installed Tendvision system, the operator loads raw materials to the robot via the conveyor belt. Afterwards, the robot determines the location of the raw material thanks to the location information it receives from the camera on it and feeds the CNC machine at regular intervals. It stacks the processed material by taking it from the CNC machine again. In this way, the operator does not need to constantly control the raw material requirement of the CNC machine and the stacking of the processed materials, and the operation gains continuity and efficiency in production.
This critical communication system, below needs must be satisfied:
Receiving the instant data of the robot in a healthy way;
The working structure of the system can be controlled from anywhere at any time;
It is of great importance that the current configuration settings of the controllers in the control panel can be changed when necessary.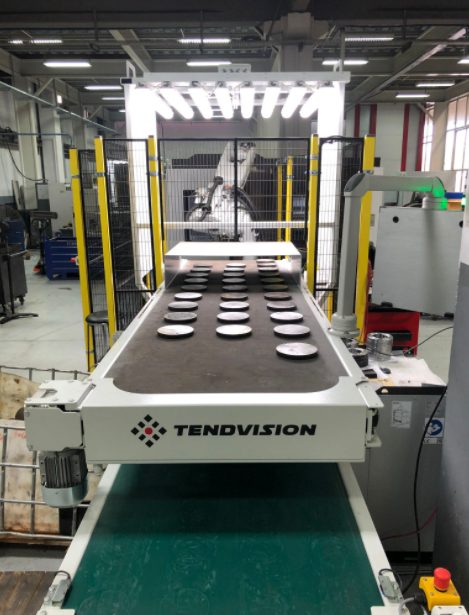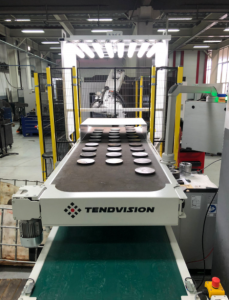 Solution Overview
Robustel teamed up with the local partner GSL to meet the healthy communication need of this robot system with Robustel's R1520 Industrial Dual SIM Cellular VPN Router and Robustel Cloud Manager Service (RCMS), which offers a variety of ports and interface options, with the advantages of high speed and low cost.
Tendvision, which is connected to the R1520 router, can control the working structure of the entire system supported by the smart camera and industrial PC, and can make changes to the system settings when necessary.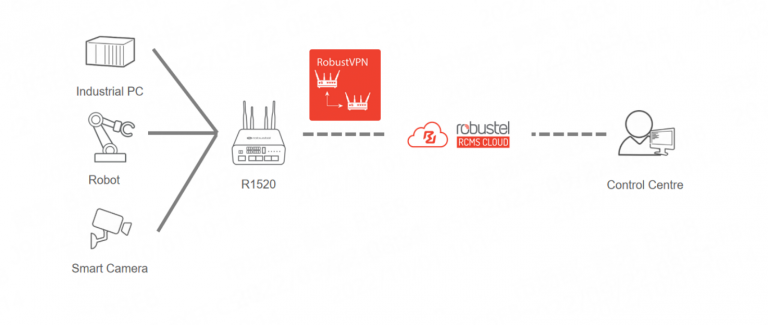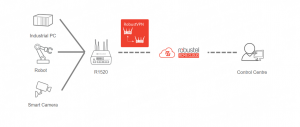 Solution Benefits
In this project, by using the RobustVPN feature offered by the RCMS offered with the Robustel R1520, all devices can be accessed from any remote location and the data of the robot can be observed instantly. By connecting to the camera on the robot, the status of the system can be observed and its functioning can be monitored. In addition, by connecting to an industrial PC, the settings on the controller can be seen and changes can be made remotely if needed.​
Accessing the Tendvision system from remote computers via remote desktop access applications such as Anydesk and Teamviewer will both negatively affect the performance of the computer and cause a decrease in connection speed. By using the RobustVPN feature offered by RCMS in the project, these disadvantages are avoided as it enables to connect to the industrial PC as if it were in the local network.