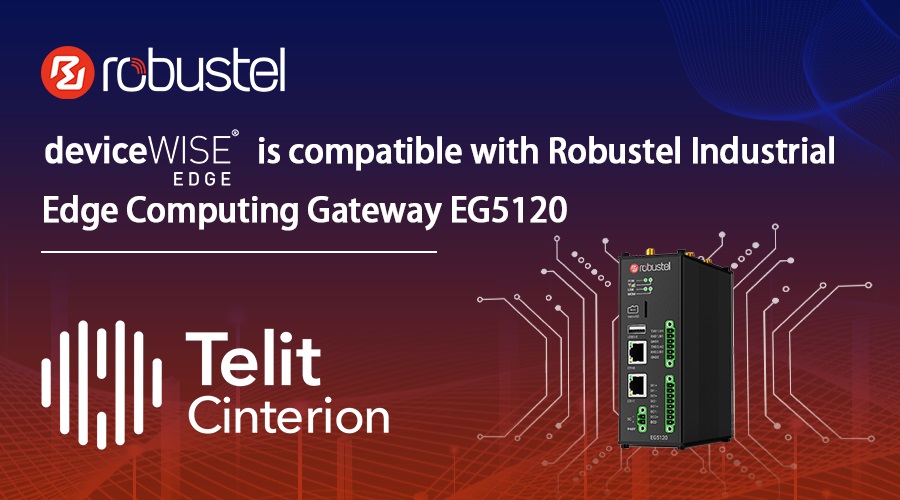 Using the Robustel EG5120 Industrial Edge Computing Gateway and deviceWISE EDGE platform, you can expect to better maintain your remote devices, create a future-proof installation that works with various networks and ecosystems, and get the most out of your data. As industries continuously search for higher efficiency and productivity, more devices are connected to their networks - presenting a number of management and integration challenges.
deviceWISE EDGE is an IoT platform for industrial integration and enablement. This Industrial Internet of Things (IIoT) platform simplifies quickly connecting your factory devices and applications to enterprise and the value chain and managing your IIoT solutions. As a result, you can get the data you need to improve productivity and drive profit without technology hurdles such as custom code and difficult integration with existing system architecture.
deviceWISE EDGE allows for simple connections without the need for custom code, helping you get up and running quickly with minimal technical training. The integration of legacy devices with current applications enables easy data flow between floors of an organization and an optimized process that increases productivity. Additionally, it provides quick integrations with suppliers, machine manufacturers and other assets!
Robustel's EG5120 is a new generation of industrial edge computing gateway, supporting global 5G/4G/3G/2G networks for cellular backhaul, with a fully-fledged Debian 11(bullseye) based operating system able to support thousands of existing or new ARMv8 (Raspberry Pi compatible) based applications. While deviceWISE EDGE is compatible with Robustel's EG5120 Gateway, allowing you to further streamline maintenance processes while continuing to make use of your data efficiently.