Solar power farms are becoming a common sight worldwide as renewable energy continues to lead the energy transformation. From rural areas to residential roofs - this valuable energy source is helping power reliable and secure electricity. 
While it's readily being rolled out, there are still barriers to the output, preventing them from being widely adopted - like cost and suitability. As a result, many industries and businesses are relying on technology to help unleash the potential of their solar systems, while also cutting down on costs. That's where the Internet of Things (IoT) comes into the picture. 
Solar panel monitoring using IoT can help resolve many issues found in complex energy grids, making it easier for operators to streamline their network and lower costs. Here's everything you need to know about how IoT in solar energy is transforming monitoring.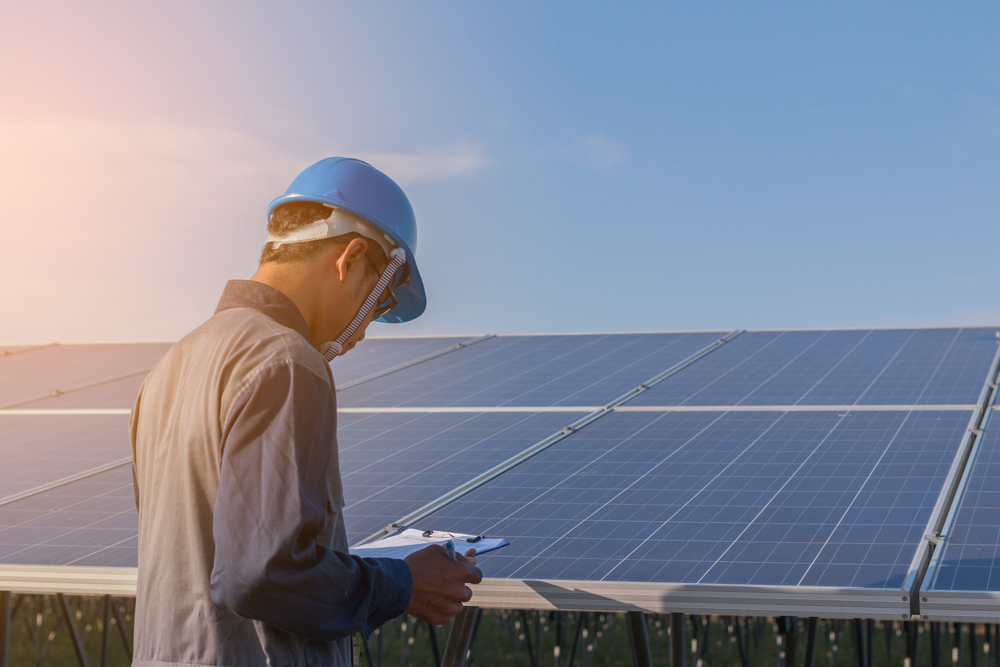 How
IoT solar panels
are being used
Solar panel network monitoring does exactly that: it monitors all of the individual panels in a network. A solar panel monitoring device can be deployed across a range of situations from large scale SCADA and grid applications to the monitoring of individual panels and batteries in commercial and residential settings. 
In industrial applications
For industry, monitoring often goes beyond just the output and will record data from multiple solar cell units. This includes things like the current, voltage, irradiance and temperature, as well as exterior factors like debris or dirt on the panels and external damage. It's this data that informs management and operational decisions. However, gathering it can be challenging for energy companies - regardless of budget or resources. 
More energy companies are starting to use IoT solutions to help collect and view this data from any location, quickly determining whether systems are operating correctly. A solar panel monitoring device makes it possible to highlight degradations or failure points down to the specific panel. The troubleshooting can be done remotely, reducing the need to travel to the site for repairs. 
In commercial and residential
A solar panel monitoring system can also be rolled out on a smaller scale for businesses and residential sites, helping give consumers more power over their energy. From smart software to connected devices, IoT solar panel monitoring is helping businesses and residents monitor how much energy is being generated and how much is being consumed. Consumers can also discharge any excess electricity into the smart grids, in exchange for money.  
Similar to industry, commercial and residential consumers can also leverage networks to monitor the condition of their solar panels, alerting them to any issues before they become a major issue. 
Uses for a
solar panel monitoring system
The main benefit of solar panel monitoring using IoT is the ability to control energy assets from one central place. IoT ensures your network is less susceptible to outages and reduced productivity, potentially saving on costs and operational time. Here are some of the key ways that IoT solar monitoring is making energy more efficient. 
Maintenance
A common issue with large scale solar farms is that it's hard to locate the exact fault causing a decrease in performance. Previously, technicians would need to check every panel regularly to identify any weaknesses and maintain a panel's performance. Solar panel network monitoring uses a centralised database that removes the need for these manual inspections. Instead, operators can use automated networks and sensors to alert them to, and help them identify, any faults. 
Without IoT, it can be hard to identify whether the fault lies within the hardware or network. It also reduces the need for technicians to travel to the site. Instead, they can use data to inform optimal maintenance checks. Some systems can also be set up with automated controls to help combat the fault from a remote location. 
Security
More often than not, solar farms are located in remote or rural locations. That makes security a high priority for energy companies. From cameras to sensors, IoT solar solutions can help secure your panels from theft, vandalism and other threats like inclement weather. Leverage your devices to establish alarms and protocols in case of a security breach. In case of an incident, you can easily access your network from a remote location, addressing the issue before it escalates. 
System operations
Another key way that IoT is transforming solar panel monitoring is by improving their access to data. Whether it's panels that are underperforming or environmental conditions, managers can leverage this information to adjust the system's performance. 
Collected data can also be used for forecasting. These analytics can help identify trends in demand and usage, helping to improve the balance of supply and demand. Business and residential consumers can also use this information to better understand their usage to help them identify faulty appliances and lower the cost. 
Robustel's Solar panel monitoring solutions in action
A secure and reliable line of communication is at the core of solar panel monitoring networks. Without it, devices are unable to communicate with each other, rendering the network useless. The issue is that most of these networks are installed in remote locations where infrastructure is limited. 
Robustel's solutions have been deployed in remote locations to help support communication between these networks. Take several Solar Power Plants in Urfa, Turkey for example. As with all power plants, SCADA and industrial remote monitoring systems were installed in these plants. These communication networks were often installed in remote areas, where infrastructure is limited. Robustel's R3000 Quad, industrial 3G/4G router. This solution provided data transfer, an Ethernet switch to connect field instruments to the network and the NTP time server. 
Robustel's solutions are also appropriate for smaller-scale projects for individual businesses and residential sites. If you want to find out more about how you can leverage IoT solutions to benefit your network, get in touch with our team.